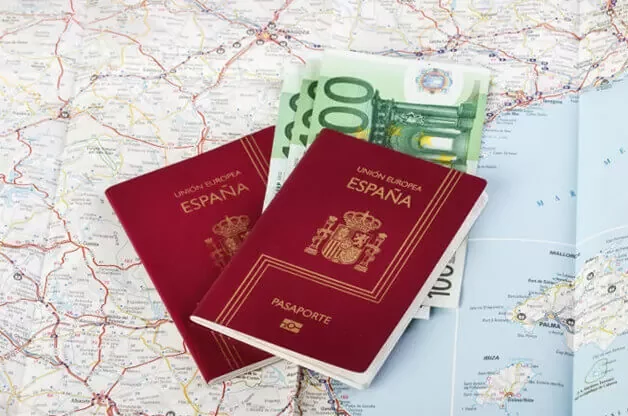 Is the Spanish Golden Visa Worth It?
The value of the Spanish Golden Visa, or Spanish Residence by Investment Program, largely depends on your personal circumstances, goals, and needs. Here are some key considerations to help you evaluate its worth:
Freedom of Movement: The Golden Visa allows you, along with your family, to live, work, and study in Spain. Plus, it gives visa-free travel within the Schengen Area, which includes 26 European countries.
Path to Residency and Citizenship: The Golden Visa can lead to long-term residency after five years and citizenship after ten years, provided certain conditions are met.
No Obligation to Reside: Unlike many other visas, you're not required to live in Spain to retain your Golden Visa. You only need to visit Spain once during the application process and once per year afterwards.
Property Investment: If investing in Spanish real estate, the property can serve as a vacation home, a rental property, or simply as a foothold in the European real estate market. The €500,000 investment is only a minimum; any amount over this can be financed, which offers potential for significant property investment.
Potential Risks and Costs: The process requires a substantial investment, and like all investments, it comes with risks. Changes in the property or financial market, fluctuating exchange rates, or alterations in the Spanish law or Golden Visa policy could affect the investment. Also, consider transaction costs, taxes, legal fees, and the cost of maintaining your investment.
Professional Guidance: Navigating the legal and financial landscape of the Golden Visa process can be complex. The assistance of lawyers, financial advisors, and real estate professionals will likely be necessary.
Given these factors, the Spanish Golden Visa could be an excellent option if you're seeking flexible residency rights in Spain or the EU, are prepared for the financial commitment, and see value in the investment options. Professional advice tailored to your specific situation can help you assess the potential benefits and risks. At Chorus Financial, we offer comprehensive advice on financial planning and investments, and we're ready to help you make an informed decision. For any further questions or assistance, feel free to contact us.
CONTACT US TODAY
Qualified & Regulated Advice
Contact Chorus Financial today for a free, no obligation call with a qualified Financial Adviser in Spain. Provide brief information on what you need help or advice with, and let us know what part of Spain, or elsewhere, you are based in so we can assign the best Spanish based financial adviser for you.
Simply send us your message and a member of our team will be in touch shortly.